Rectangle Bamboo Placemat with Kelarai Motif
0610613002014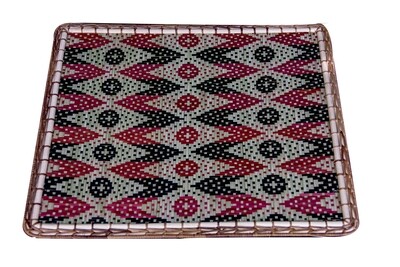 GIFTS & SOUVENIRS
This bamboo placemats are 100% handmade and constructed with flat bamboo sticks, attached together to form a unique motif design called Kelarai. The placemat is 100% environmentally friendly.


Protect your tables daily from high temperature utensils, stains, water marks, chips and dings.


It's easy to clean,Simply wipe with soap, water and a soft sponge or cloth. Scrub stubborn stains with a soft bristle-brush and a bleach-based cleanser.


Suitable for indoor and outdoor use.
SPECIFICATION
Dimension: 12"(L) x 10"(H)
Material: Anyaman Kelarai
Color: Black, Red & White
Weight : 200gm