Mengkuang Tote Bag (Carmine)[TIC-KLIA]
0610103005083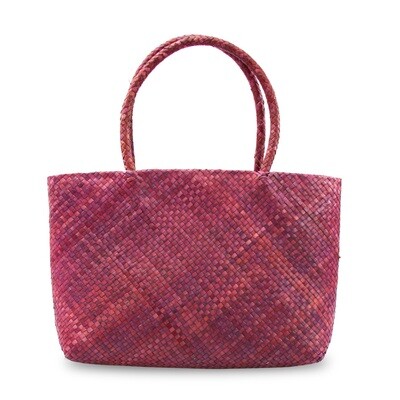 This tote bag is traditionally made of Mengkuang leaves. Mengkuang, commonly called screw palm or screw pine, is a large shrub of the genus Pandanus that grows abundantly in the coastal regions of Southeast Asia and the Pacific Islands.


The leaves are cut, dried and colored before it can be weaved into this beautiful tote bag.


It is been used as a carrying bag for generations. This Mengkuang tote bag is very durable and long lasting and most importantly it is stylish to complement your daily look.
Weight : 200gm